Paper rope braiding: which braiding ASUN wonderful life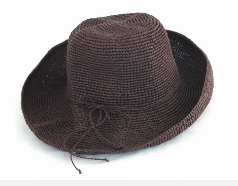 The little paper cord, it is so magic, the paper cord is not only can be used for earring, brooch, small decoration but it also can make as shoes, cloth, screen but it also with practical and article value. ASUN' paper rope with the characteristic of light weighs, uneasy to out of shape and elasticity, and with waterproof, the paper cord can replace bamboo weaving materials, the application is very wide. And you can be easy to use these paper ropes to braid, no matter old man or children, they can easily make out some cute artwork.
Currently, the paper braiding of the paper ark works not only existed in our life but on the internet, also displays so many paper ropes braiding work, more and more people will make out some goods with their own ideas, then they can show their unique ideas.
For ASUN paper rope, our company from founding till now experienced many things, which like the process of braiding paper, through continue to cross folding, then can braiding out various beautiful and the practical handicraft.
Please feel free to give your inquiry in the form below.
We will reply you in 24 hours.