Knitted Paper Cord With Plastic Barbs
Brand : Asun
Product origin : China
Delivery time : 7-10 Days
Supply capacity : 30,000,000 Meters
Product description:
Knitted Paper Cord With Plastic Barbs is made in 100% Paper . It not only inherits the nice appearance and good strength of chemical and cotton cords, but also possesses the environmental recycle of paper cords, with rich colors and neat cuts when being cut.
Needle paper rope cut into the length required by customers, while the two processing plastic / iron buckle, easy to use the rope directly to customers, convenient and efficient, save more labor costs, Is a good companion for shopping paper bags.
Knitted Paper Cord With Plastic Barbs can also be cut, it has a soft PP rope, easy knot.Cutting the use of cold cutting technology, the incision is not loose, it will not produce like PP rope hot cut off when the harmful gases, smoke.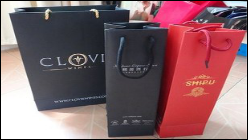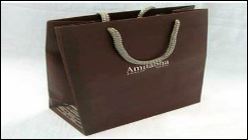 Please feel free to give your inquiry in the form below. We will reply you in 24 hours.